Goddess Complex I-V Supreme Edition
A downloadable Supreme for Windows
Warning: This has mature content.
Features 20 hours of addictive gameplay, this supreme collection contains all games, i.e Goddess Complex I, II, III, IV and V(Prologue), more info about each of them can be found on the standalone versions: GCI-III, GCIV, GCV(Prologue)
Goddess Complex I-V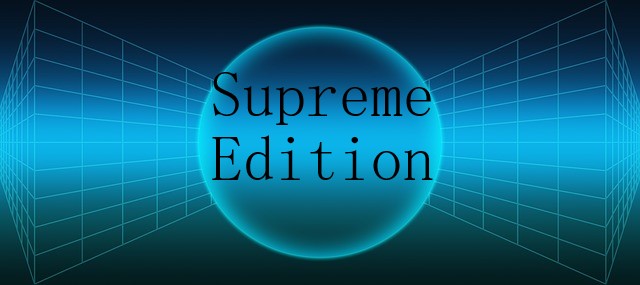 This edition gives convenient access to all the games from I-V, and access to royalty-free game art under the creative commons, and exclusive access to pictures of Sophie.
This is a work of fiction, any resemblance to actual living persons, or actual events is purely coincidental.
(GCI-III Credits)
Press F4 for fullscreen. Hold Shift and interact to measure power levels.
Credits for most of the art: Bikuta: https://www.pixiv.net/member.php?id=4524456
Commissioned: Ikazu-Art-401 https://ikazu-art401.deviantart.com/ and GreenMatcha https://greenmatcha.deviantart.com/.
Credits for free plugins and free to use with attribution:
Modified face sets credits Palxan, Verbordina, Kadokawa/Enterbrain.
Yep Message Core, Yep Core Engine, Yep ActSeqPack2, Yep BattleEngineCore, YEP_ButtonCommonEvents, YEP_MoveRouteCore, Yep_DashToggle, YepFPSSynchOption : Yanfly Engine Plugins.
SOUL_MV Control Battle: Soulpour777.
Cover image: Kou-Art.
TDDP_BindPictures_To_Map: Tor Damian Design/Galenmereth.
Hime_PreTitleEvents: Hime.
SlotMachine: Takeya Kimura.
Wushing: mjshi.
Galv_Custom_Title: Galv.
MushMenuOption: MushroomCake28.
Free Music used from OrangeFreeSounds http://www.orangefreesounds.com/:
Mozart Symphony 40 by Musopen Symphony,
Mozart Piano Concerto 23 by Alexander,
Mozart Piano Sonata No 11 by Eduardo.
Mozart Piano Concerto 21 by Markus Staab
Want to support me for free? Create an account and rate the game, as each rating helps a lot and only take a few seconds, here is 3 step tutorial.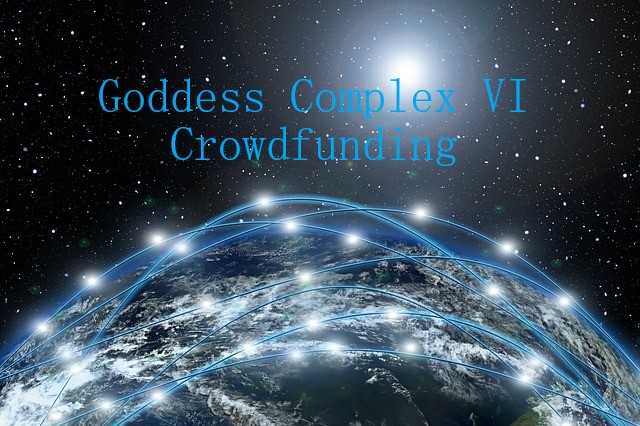 Following me might also be desired, since game VI will probably launch soon.
| | |
| --- | --- |
| Status | Released |
| Platforms | Windows |
| Rating | |
| Author | gtswaifuism |
| Made with | Unreal Engine, RPG Maker |
| Tags | harem, supreme |
| Average session | Days or more |
| Languages | English |
| Accessibility | Subtitles |
| Links | Youtube, Subreddit, Gamejolt, Twitter, DeviantArt, Wordpress, Blog, Wikia, Facebook, Liberapay |
Install instructions
Click the Download button, the browser might block the pop-ups, so enabling pop-ups for the website might be required.
Comments
Log in with itch.io to leave a comment.
can anyone tell me where to find the videos for the games? I can't find them on Youtube anymore.
Great game! The story is quirky and fun, and I especially enjoy the various neta you put in the game. But sadly, there seems to be a bug at the start of chapter 5 in the third game. I read there is supposed to be a boat on the river, but I can't seem to find it. Not sure anyone will read this, but any help is greatly appreciated!
I think it's on the left of the screen. Sorry I've been a bit inactive(and might have to for a few more months)
Well, I have a problem now. Like, your game for some reason don't start playing. There's only an error about "access" if I remember correctly.
WHERE
IN
THE
FIFTEEN
HELLS
IS
THAT
DAMNED
RED
BUTTON
?
!
?
sorry for the very late reply, IIRC it's on the right map, on the bottom right.
Sorry for the far less late reply, I didn't think that I still had my saved game so I thought that I had to restart the whole game again to reach this damned point in the titans land where we have to press a red button before the green one in order to continue and since I felt so frustrated to be stuck at this point and you didn't answer, I didn't feel motivated to restart the whole game when you replied so late.
But today, I felt like giving it another chance so I launched the game and, to my surprise, I kept my saved game so I could have answered to you immediately if I didn't forget that I kept my saved game.
Anyway, could you please post some screenshots here to show where exactly is located this accursed red button which made so many players give up on an otherwise nice game?
When I (desperately) searched for a solution to my red button predicament, I read here that I was far to be the only one to be stuck at this point as other players asked you to tell them where is the red button as they couldn't find it, just like me, and you posted a video on YouTube in order to show the location.
However, I was not able to watch the video since it no longer exists.
Which is why I ask you to post here some screenshots, because you can post screenshots right here, in the discussion, and if you do, they will stay here, contrary to videos hosted on a third-party site to which anything can happen.
Actually, since this red button has got so many players stuck and frustrated, I would humbly suggest to you to downright change its location in the game to make it less impossible to find, that would solve the issue entirely and spare frustration to other players as well, what do you think? :-3
Ah, also, if you are not active here, at least enable the e-mail notifications in your Itch account settings in order to at least be notified in your mailbox when someone tries to reach you here when you are not around, that would help a lot.
Hey, greetings, I would like to know, where the CG come from?
They are all listed in the credit section that comes in the game folder, but also in the individual games description.
Thanks a lot for uploading. There are options to tune down the graphics on the menu, so even lower end PCs should be compatible by setting everything on low.
This version you downloaded is old(from Gamejolt is not yet updated), so it might have performance issues and glitches like in combat.
Great gts game collection!
First, I'm sorry for my bad English. I've already given a 5-star rating for this edition.
I had already played the first 3 games and seeing that the fifth game was only available here, I decided to test it.
So here is my impression, I have not finished game 5 so I will only talk about the first 4.
Since it was mentioned that this game is worth 30 dollars, I will treat it as such rigor in this evaluation.
Games 1-3
Story: 9 - Outstanding. I believe it is not convenient to comment the story here, but I think it was very well thought out and well made, although it is a porn game and a parody, it is not afraid to go deep into the origin of the universe and questions the existence of a God.
Art: 5 - Acceptable. The images are very good, but the game seems to use the same art of so many other games, this was the Achilles heel of the game in my opinion.
Sound: 7 - Good. The Mozart soundtrack is a masterpiece, but again, the game uses several songs from other RPG maker games, which can generate discomfort for those who have heard them several times.
Character: 7 - Good. The characters have unique characteristics that mark them, almost all are interesting and well done, although some small mistakes made this evaluation not be greater, as for example in the ship where the lines of cat girl seem strange.
Game-play: 7 - For an RPG maker game, the grading would be 10, however disregarding this, the game-play is not revolutionary.
Enjoyment: 10 - That said, even with all the mistakes, I have to give maximum grading for enjoyment, the story of harem and giantesses is something never done before and quite underrated, and the way it all was pieced together was very good.
Game 4
Story: 8 - Very Good. Very captivating story, the characters go through ups and downs in their fight.
Art: 9 - Outstanding. The game of the options of absurd resolutions and has a very good optimization, the level design is unique.
Sound: 7 - Good. I do not know if the sounds are original, but in general they are pleasing and help create an atmosphere for the game.
Character: 7 - Good. The character development was good, their personalities stayed, even after the transformation to the third dimension.
Game-play: 8 - Very Good. The game-play is similar to games like The Witcher 3, but there are times when the game has a car, or mini-games, it is really impressive, but the commands are difficult to learn for those who are not used to action games.
Enjoyment: 10 - I know that the game is definitely not perfect, but I am not, even seeing the obvious defects, I have to give 10 for enjoyment.
Game 5
I have not finished the game yet, but I'm impressed with the soundtrack and story.
Thanks for making the games available for free, I'd like to know if I can make videos. Maybe I'll come back for a more detailed assessment of Game 5.
Thank you very much for giving 5-star rating!It really helps more people find the game. And thanks for the lengthy review, I really appreciate it.
About the art and music of the RMMV games, I'll try to use custom assets in the next games.
I'm glad you have given max score for enjoyment, as I think this is what matters the most. Still, I'll try to improve all aspects for the next games.
Gameplay videos are 100% allowed and appreciated.